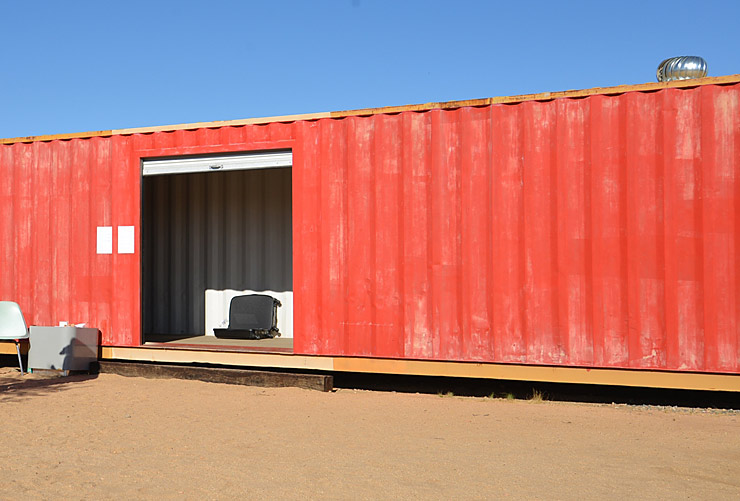 THE SUITCASE PROJECT
Sydhavn Stations udstillingsrum bestod af en container på festivalpladsen.
En lang række kunstnere fra England, Østrig, Tyskland og USA havde lavet værker i landskabet, i huset og i en anden container.
Fotos af kunstfestivalen Shangrila 2015

Fotos af Railroad Overpass af Anne Skole Overgaard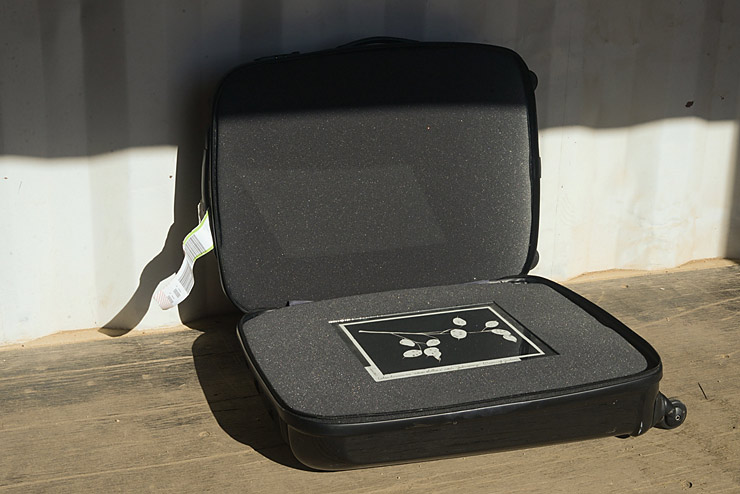 SONJA LILLEBÆK CHRISTENSEN
Lunaria (also known as "silver dollars" and "judaspenge" (coins of Judas)), 2015
Gouache on paper (24x30 cm), foam, glass, and suitcase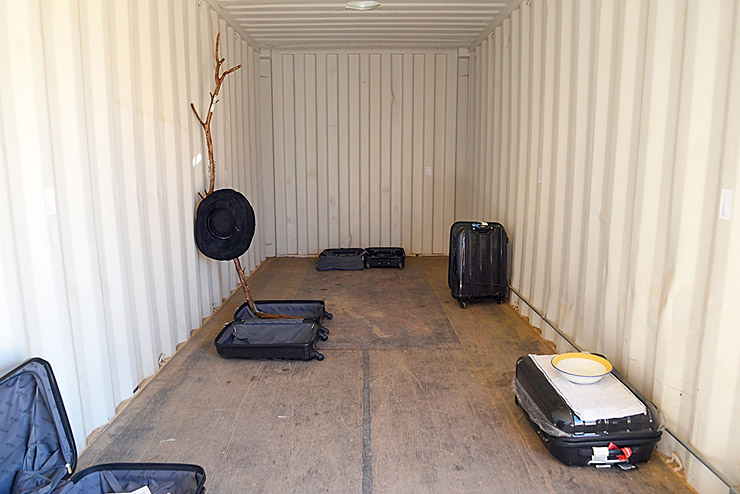 THE SUITCASE PROJECT, installation view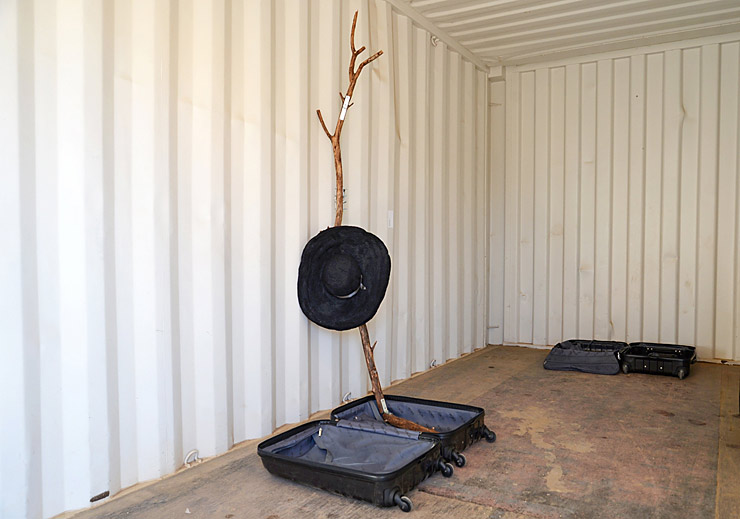 JENS AXEL BECK
Into the great wide midnight, 2015.
Suitcase, oak, hinges, threaded rod, nuts, wool, and ribbons.
Homemade cowboy hat hanging on a branch assembled with hinges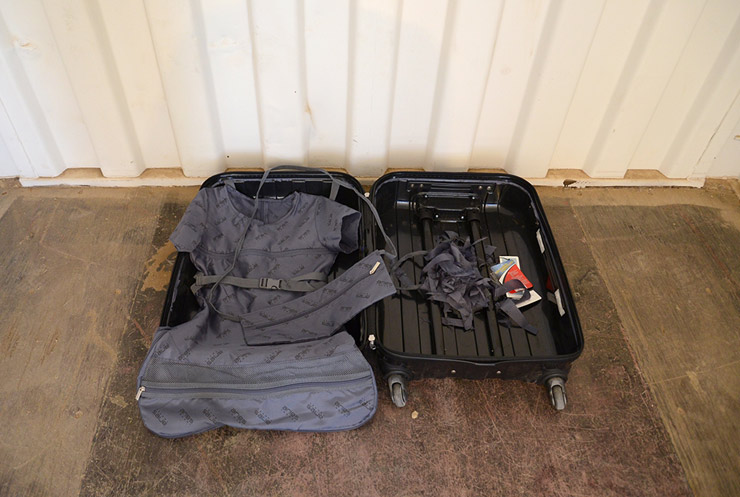 HEIDI HOVE
Suitcase, 2015.
Suitcase and thread. Pieces of clothing, made from the interior lining of the suitcase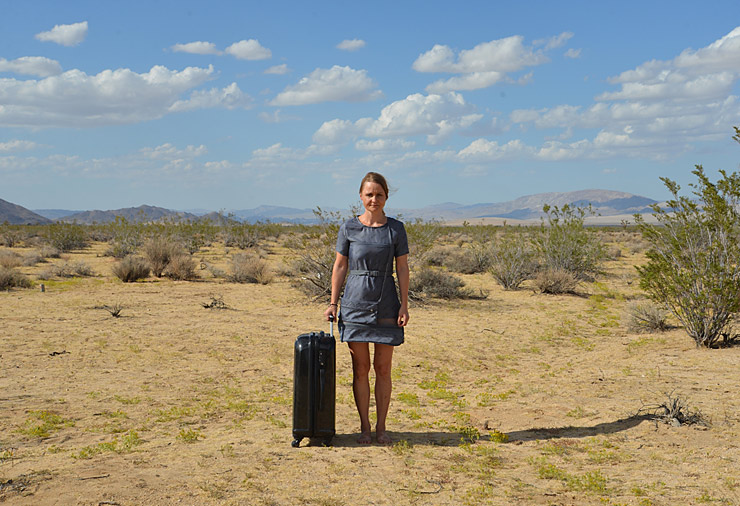 HEIDI HOVE
Suitcase, 2015.
Performing in the interior lining of the suitcase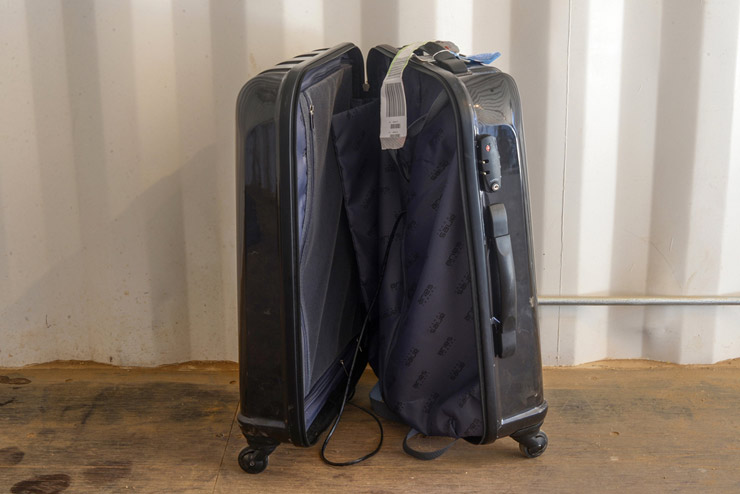 THORGEJ STEEN HANSEN:
Untitled (a sound recording of the radio playing Arab folk music in the kitchen of my apartment on the fifth floor in Copenhagen while I'm walking around thinking about going to L.A.), 2015.
Suitcase, media player, sound recording (01:14:49 / loop)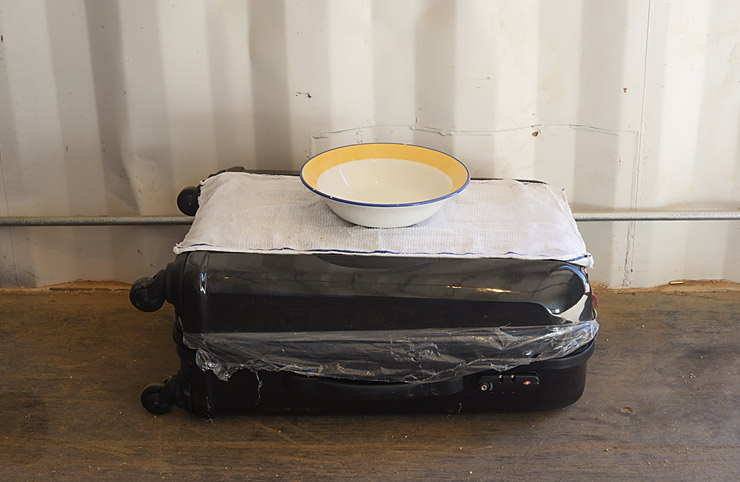 MORTEN JACOBSEN:
"Suitable container for soup" (found object, at the local glassbin), 2015
Ceramic, photo, plastic, and suitcase.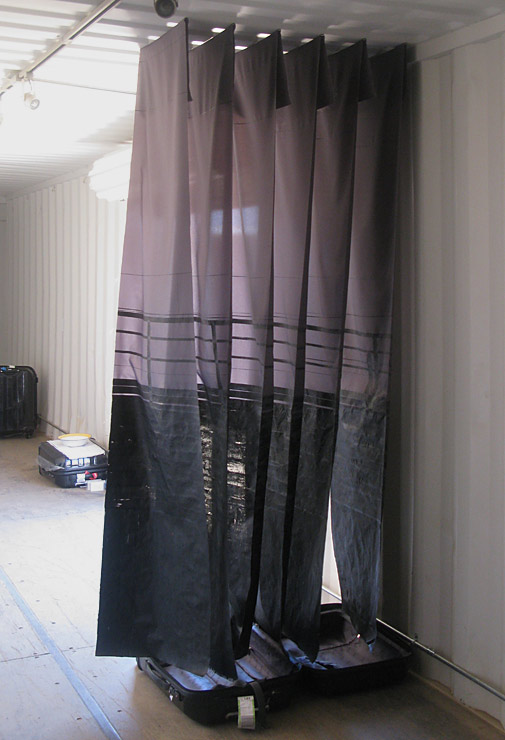 ANNE SKOLE OVERGAARD:
Railroad Overpass, 2015
Acrylic on textile (6 sheets of 250 x 50 cm), magnets, and suitcase.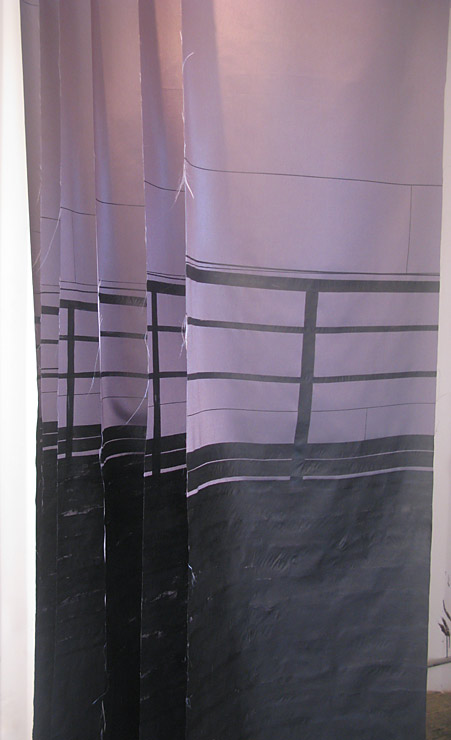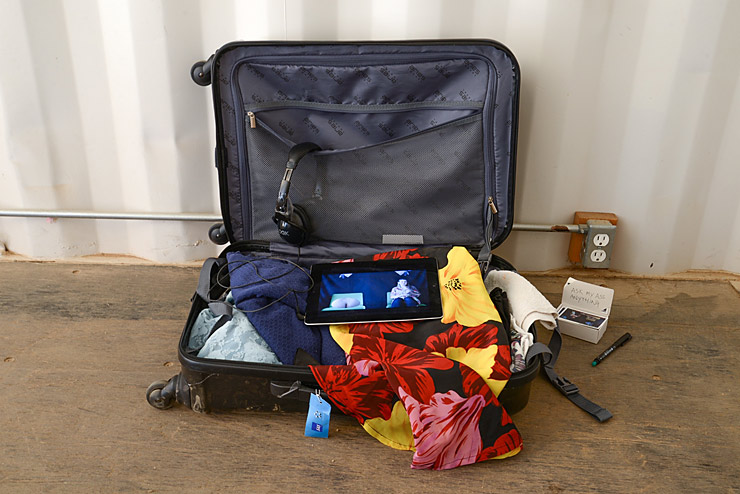 ULLA HVEJSEL:
Getting my ass over here, 2015
Suitcase, iPad with an introduction to my ass, clothes, a pen and cards for asking questions to the ass.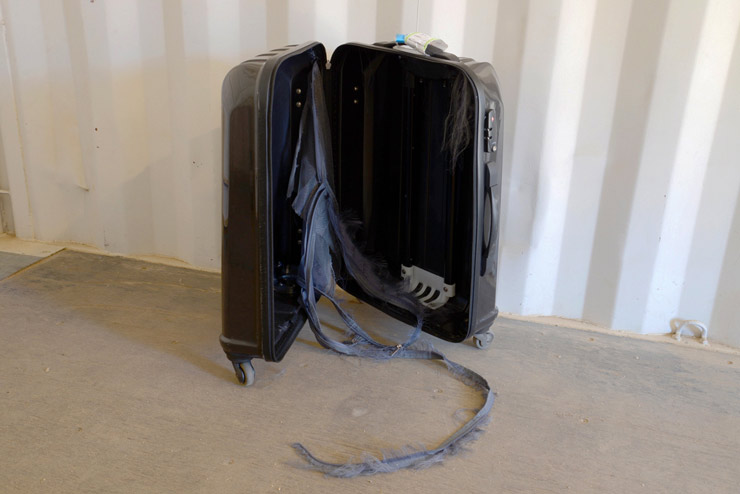 CAMILLA RASBORG:
Turbulence, 2015.
A destroyed suitcase.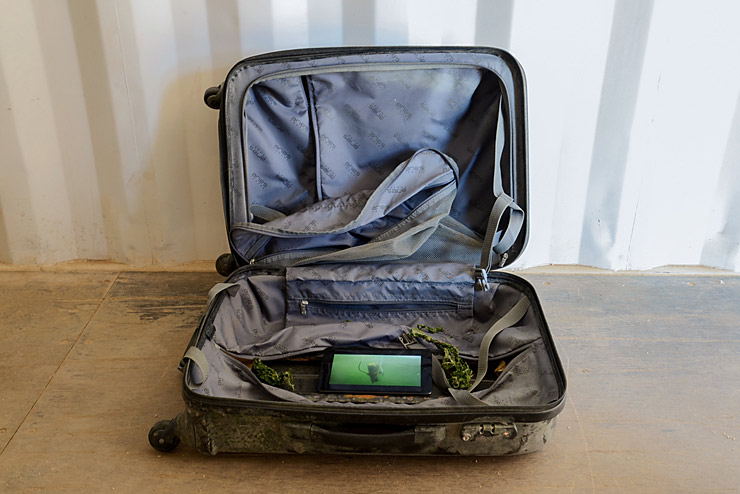 METTE JUUL:
Under Water, 2015
Suitcase that have been under water for a long time and ipad with video.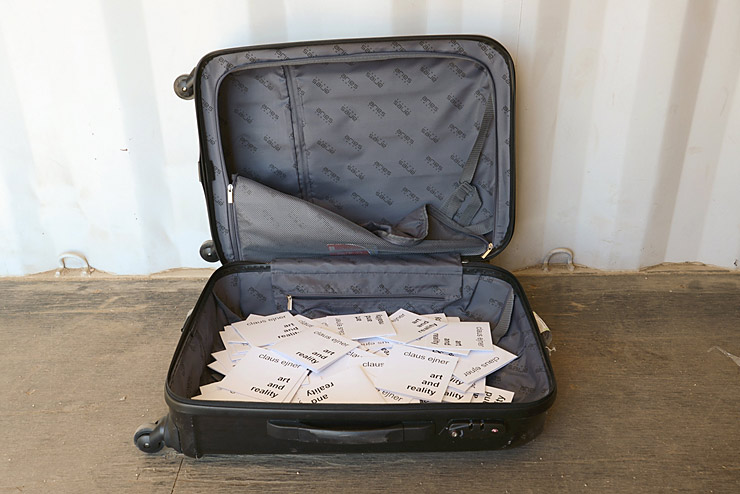 CLAUS EJNER:
Art and Reality, 2015
65 art-books in suitcase